Alcohol
Welcome to the Alcohol resources page.
Below is a list of resources to support you in the management of patients who misuse alcohol.
Paid clinical attachments with Addiction Specialists
Available for GPs from November 2019 to February 2020.
GP Clinical Attachments with NSLHD Drug and Alcohol Service Addiction Specialists
40 Category 1 CPD points (by self-notification) are available on completion of 10 hours of training with remuneration at $150 per hour.
This program aims to increase the number of GPs who are skilled and willing to take appropriate referrals from Addiction Specialists working in the Drug and Alcohol Service and increase shared care between specialists and a growing group of skilled GPs.
Participating GPs will have access to:
supervised clinical attachments with addiction medicine specialists and addiction psychiatrists at RNSH and Brookvale Community Health Centre

a specialist network for ongoing support

participation in GP Balint groups dedicated to peer support and confidential case discussion with colleagues

mentoring by GPs experienced in treating substance use disorders

ongoing education through Sydney North Health Network events

AOD Education Updates from Sydney North Health Network
Next Steps
If you are interested in participating, please complete the Expression of Interest form and return to Pat Simmonds at Sydney North Health Network. Pat can be contacted via:
Email: psimmonds@snhn.org.au
Phone: (02) 9432 8256
Guidelines
For healthy men and women, drinking no more than two standard drinks on any day reduces your risk of harm from alcohol-related disease or injury over a lifetime.
Drinking no more than four standard drinks on a single occasion reduces the risk of alcohol-related injury arising from that occasion.
For women who are pregnant, planning pregnancy, or breastfeeding not drinking is the safest option.
Screening tools
The Audit C is a 3 item alcohol screening tool helps to identify people who are hazardous drinkers or have active alcohol use disorders (including alcohol abuse or dependence). The AUDIT-C is a modified version of the 10 question AUDIT screening tool.
Videos
Pleasure Unwoven – Abridged version from "Pleasure Unwoven: A Personal Journey About Addiction" copyright 2009, The Institute For Addiction Study

. These videos have been created by Dr Kevin McCauley. 

There are 8 topics including: The Choice Argument, Dopamine and Glutamate in Addiction, Is Addiction really a Disease?, Hypofrontality in Addiction and more.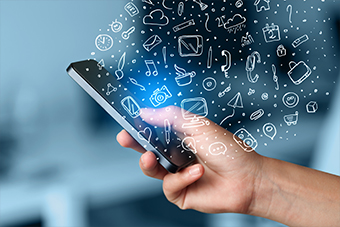 Support Services and Apps