Alcohol
Welcome to the Alcohol resources page.
Below is a list of resources to support you in the management of patients who misuse alcohol.
Telehealth alcohol withdrawal and recovery pilot



About the pilot
Sydney North Health Network (SNHN) are participating in a trial home-based alcohol program, 'Primary Care Telehealth Alcohol Withdrawal and Recovery' with care provided by the Clean Slate Clinic in collaboration with the patient's usual GP.
Free treatment is currently available for patients referred from the SNHN region. The usual treatment costs are approximately $3000.00 per patient. All patients pay for Valium or anti craving medication if needed.
Please consider referring patients between the ages of 18-80 with mild to moderate alcohol dependence who need a medicated alcohol withdrawal and supported recovery and are happy to use a telehealth option.
Patients not suitable include
any patient with a history of withdrawal seizures or delirium tremens will require withdrawal in an inpatient facility.
any patient who is concurrently dependent on another substance such as methamphetamine, benzodiazepines or opioids is unlikely to be suitable.
any patient who does not have safe housing and a support person may also be unsuitable.
Contact the service on 02 3813 8104 to discuss suitability if unsure
About the program
Patients local GP
refers suitable patients to the service
provides routine GP support for the patient, which may include initiating blood tests and providing a health summary
receives regular communication regarding patient progress
receives a draft GP Management Plan for any ongoing care requirements, sent in editable form
The patient receives
Detox and supported recovery
Nursing assessment
Access to resources
Specialist GP review pre and post detox
Medical detox from alcohol with daily monitoring
12-month follow-up
How to refer a patient
Choose a referral option

Fax: 02 8088 7814
Telephone us: 02 3813 8104 (7am to 7pm Mon-Fri)
HealthLink ID: clnslate
Medical Objects (Provider Number 4842356H)
This program has multiple benefits including increasing options for patients and providing practical support for local GPs who do or do not provide alcohol withdrawal and recovery services.
For those who would like support in providing this service to their patients contact support@cleanslateclinic.com – the program staff can give advice and support including clinical protocols, Medicare billing, and managing risk.
For those who would like to refer a patient – Clean Slate staff will keep the local GP fully informed on their patient's progress throughout the 12-month program.
Clean Slate Assessment Questionnaire: click here to download (RTF file)
For more information click here or contact Clean Slate on 02 3813 8104.
See Clean Slate resources https://www.cleanslateclinic.com/blog
View the webinar, 'A practical guide to alcohol home detox for GPs', 5th August 2021. View slides here.
Sydney North PHN – Alcohol and Other Drugs (AOD) Services
AOD GP Helpline Northern Sydney Local Health District (NSLHD) Ph 1300 889 788
Counselling and Support Services
NSLHD Hornsby Ku-ring-gai – Drug, Alcohol & Gambling Services Phone: (02) 9485 6740
NSLHD Northern Beaches – Drug, Alcohol & Gambling Services Ph (02) 9388 5333
​NSLHD Lower North Shore – Outpatient Drug, Alcohol & Gambling​ Ph (02) 9462 9199
Sydney Drug Education and Counselling Centre (SDECC) Non-residential day rehabilitation, intensive outreach, for people aged 12-25 years. Chatswood & Manly. Ph (02) 9977 0711
Odyssey House Community Services  Non-residential rehabilitation for adults over 18 years old and family. Chatswood and Manly. Ph1800 397 739
DAYSS Support for 12-24 years living in the Northern Beaches area. Ph (02) 8043 2600
Inpatient Rehabilitation Services
Kedesh Rehabilitation Service – Non-profit, residential and outpatient services for drug/alcohol/gambling for people aged 18+. Ph (02) 9932 5300.
NSLHD Lower North Shore – Involuntary D&A Treatment Program Ph (02) 9463 2533
Northside Group and South Pacific Private provide inpatient drug and alcohol residential services for private patients.
Paid Clinical Attachments with Addiction Specialists



GP Clinical Attachments with NSLHD Drug and Alcohol Service Addiction Specialists
40 Category 1 CPD points (by self-notification) are available on completion of 10 hours of training with remuneration at $159 per hour.
This program aims to increase the number of GPs who are skilled and willing to take appropriate referrals from Addiction Specialists working in the Drug and Alcohol Service and increase shared care between specialists and a growing group of skilled GPs.
Participating GPs will have access to:
supervised clinical attachments with addiction medicine specialists and addiction psychiatrists at RNSH and Brookvale Community Health Centre

a specialist network for ongoing support

participation in GP Balint groups dedicated to peer support and confidential case discussion with colleagues

mentoring by GPs experienced in treating substance use disorders

ongoing education through Sydney North Health Network events

AOD Education Updates from Sydney North Health Network
Next Steps
If you are interested in participating, please complete the Expression of Interest form and return to Pat Simmonds at Sydney North Health Network. Pat can be contacted via:
Email: psimmonds@snhn.org.au
Phone: (02) 9432 8256
Guidelines
Guideline 1: Reducing the risk of alcohol-related harm for adults
To reduce the risk of harm from alcohol-related disease or injury, healthy men and women should drink no more than 10 standard drinks a week and no more than 4 standard drinks on any one day.
The less you drink, the lower your risk of harm from alcohol.
Guideline 2: Children and people under 18 years of age 
To reduce the risk of injury and other harms to health, children and people under 18 years of age should not drink alcohol.
Guideline 3: Women who are pregnant or breastfeeding
A. To prevent harm from alcohol to their unborn child, women who are pregnant or planning a pregnancy should not drink alcohol.
B. For women who are breastfeeding, not drinking alcohol is safest for their baby.
Screening tools
The Audit C is a 3 item alcohol screening tool helps to identify people who are hazardous drinkers or have active alcohol use disorders (including alcohol abuse or dependence). The AUDIT-C is a modified version of the 10 question AUDIT screening tool.
Videos
Pleasure Unwoven – Abridged version from "Pleasure Unwoven: A Personal Journey About Addiction" copyright 2009, The Institute For Addiction Study

. These videos have been created by Dr Kevin McCauley. 

There are 8 topics including: The Choice Argument, Dopamine and Glutamate in Addiction, Is Addiction really a Disease?, Hypofrontality in Addiction and more.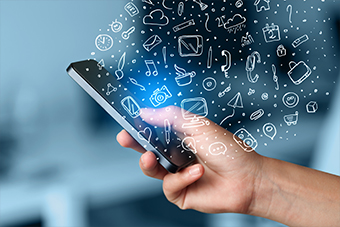 Support Services and Apps