Primary Care Support
Primary Care Advancement & Integration Team
The Sydney North Health Network's (SNHN) Primary Care Advancement & Integration Team (PCAIT) is an experienced group of primary care experts that are working with GPs, practice nurses, practice managers and practice staff to help better the patient experience so that patients receive the right care, in the right place at the right time.
General practice is the cornerstone of primary health care. We offer support to our region's practitioners and their staff through CPD education events and in-practice learning initiatives including accreditation, eHealth and quality improvement. We also actively collaborate with our GPs who lend their voice to SNHN advisory committees as well as our newly formed Sydney North Clinical Council.
What support is provided to each practice?
The team promotes patient-centred, integrated care and can support practices in a variety of areas including:
Accreditation
Chronic Disease Management
Integrated Care
Cancer Council Hepatitis B Positive program
Working with Culturally and Linguistically Diverse (CALD) communities
To speak to a Member of the PCAIT, please contact Sydney North Health Network on (02) 9432 8250 or email pcait@snhn.org.au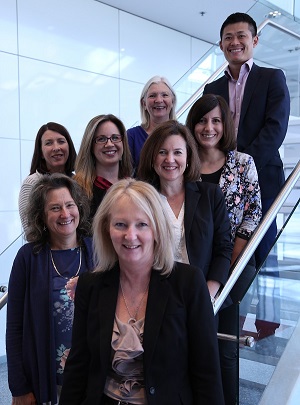 Primary Care Advancement and Integration Team
Front to back, right to left:  Debbie Pallavicini, Kim Kindler, Sarah Fox, Jane Meccelli, Sue Barry, Alex Jaksetic, Sandra Collins, Rocky Luo.
Benefits for the Practice
Working together with the PCAIT provides:
Access to an experienced team of Primary Care Advancement Coordinators available to respond to a broad range of practice support needs.
Opportunity to engage with training and quality improvement activity.
Timely communication of opportunities to work together on innovative models, in support of primary care service integration, coordination and improving patient-centred experience.
Free CAT Plus license and installation offer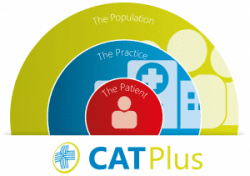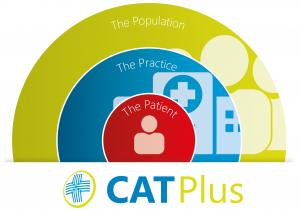 To support quality improvement in General Practice, Sydney North Health Network (SNHN) is offering practices in the region a free licence and installation for the CAT Plus suite of products.
Some of the benefits to having a CAT Plus license include efficient management of your patient population and practice staff can easily identify and target populations for review and management in areas such as chronic disease management.
If you are interested in Quality Improvement and have the CATPlus Tool installed at your practice, SNPHN will provide you with a payment of up to $1000.00 if five Plan Do Study Acts (PDSAs) are completed by 30 June 2018 – this equates to $200.00 per completed PDSA.
If you do not have CATPlus installed and would like to participate in Quality Improvement, we can arrange to have the tool installed.
Ready to sign your practice with CAT Plus?
You will need to fill-in a CAT Plus Installation and Practice User Agreement form for your practice. CLICK HERE for the form
Print the Installation and Practice User Agreement form and once completed email the relevant sections to the SNPHN Primary Care Advancement and Integration Team (PCAIT) e:pcait@snhn.org.au. A member of PCAIT will follow up.
Support Services & Tools