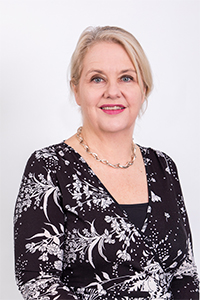 Kate Loxton - Chair
Allied Health Professional (Occupational Therapist)
Kate Loxton is an Occupational Therapist working in the areas of neurology and aged care including dementia since 1984. In 1997 Kate founded Rehab on the Move, a multidisciplinary allied health service company. In 2005 Kate developed Child First Therapy specialising in the needs of children with complex care and health needs, providing services to children outside the hospital setting.
She has a passion for integrated care to assist adults and children alike to live fulfilled lives within their home and community environments and as part of her commitment to this she became a member of the Sydney North Shore and Beaches Medicare Local Board and now the Sydney North Health Network board. Kate also sits on the board of the Brain Injury Association NSW.
Her role in the provision of private primary health services requires her to look at innovative ways to partner with other health and community service providers in the community to build an efficient primary health care network to improve the health and quality of life of people living in our community. Kate's background as an Occupational Therapist and her completion of the AICD course has enabled her to develop skills in risk management which she brings to Sydney North Health Network.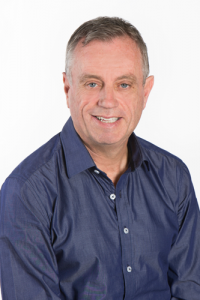 Prof. Simon Willcock - Deputy Chair
Professor and General Practitioner
Professor Simon Willcock has extensive experience in clinical practice, medical education, primary care research, organisational governance and medical workforce development.
Simon has worked closely with State and Commonwealth Governments on a broad range of initiatives and was a board director of Northern Sydney Medicare Local (NSML). He is past Chair of General Practice Education and Training (GPET), and past Independent Medical Director of Health Workforce Australia.
Simon is Director of primary care Services at Macquarie University Hospital and Faculty of Health Sciences and an Elected Member Director and Chair of the Avant Mutual Group and a Director of the Doctors Health Fund.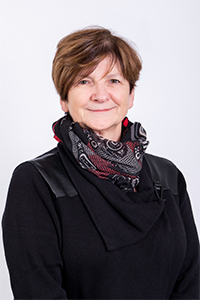 Dr Magdalen Campbell
Elected Director – General Practitioner
Dr Magda Campbell is a general practitioner and principal of her own practice at Pennant Hills for 24 years. Magda is also a Fellow of the RACGP with more than 18 years' experience in the Divisions of General Practice.
Magda is a member of the Australian Institute of Company Directors and has had training in corporate governance, strategic planning, board financials and media skills.
Magda has held numerous executive roles on the GP Network Northside Board including Chair and Treasurer, which are complemented by 12 years of representative General Practice and Division roles on various Northern Sydney Area Health committees and 12 years working at the Hornsby Hospital as a GP Liaison Officer. Magda was a member of the Northern Sydney Medicare Local Board since January 2012 and held the position of Chair of the Sydney North Health Network board from its inception in 2015 to November 2017.
Dr Stephen Ginsborg
Elected Director – General Practitioner
Dr Stephen Ginsborg has been a General Practitioner on the Northern Beaches for over 30 years.
Stephen is a Director of Manly Warringah Division of General Practice and was Deputy Chair of Sydney North Shore and Beaches Medicare Local. He is Chair of the SNHN Clinical Governance Committee.
Stephen is also a Medical Director of the National Home Doctor Service. In this work, and in collaboration with the Local Health District, Stephen helps develop strategies to assist GPs plan options for older people to receive care in a manner and place of their choice. His interests include Mental Health, Elder and Palliative Care. He liaises with the local Aboriginal and Torres Strait Community and works with remote Aboriginal Medical Services.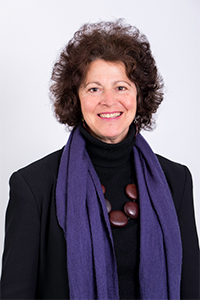 Brynnie Goodwill
Appointed Director – Former Corporate Lawyer
After an early career in international corporate law, Brynnie Goodwill has spent thirty years helping communities and businesses respond creatively to challenges, with a focus on innovation, building partnerships and increasing collaboration.
Brynnie has worked as CEO, board member and senior executive of not-for-profit organisations, in sustainability, end-of-life care, social/economic justice and supporting Indigenous perspectives, culture and languages. Brynnie's expertise is in strategy, entrepreneurship, community engagement and governance. Her passion is community engagement and community-driven initiatives to achieve better outcomes. Brynnie was the Health Consumer Board Director of Sydney North Shore and Beaches Medicare Local. She has been a Northern Beaches resident for 25 years and brings a commitment to achieving quality community-based healthcare in our region.
Brynnie is the Chair of the Remuneration and Nominations Committee of SNHN and is a member of the SNHN Community Council.
Grant Cameron
Dr Conny Harris
Elected Director – General Practitioner
Dr Conny Harris has lived on the Northern Beaches for 20 years and has worked there as a doctor at Mona Vale Emergency Department and in general practices in Freshwater, North Balgowlah and Dee Why. She graduated in Medicine in Germany and brings a range of approaches to her clinical work. She has been involved in the "GPs in Schools" program for many years.
Conny is a member of Doctors for the Environment Australia and is concerned about the effects of climate change on health. She is deeply involved in her local community and is active in Landcare and community environmentalism. Conny set up healthy food days at three school canteens and was a director of two food cooperatives.
Conny, has been a councillor on Warringah Council, where she advocated for community focused, enjoyable and heathy living places and active transport (walking, cycling and bus).
Samantha Challinor
Appointed Director – BBus (Accounting), FCPA, JP, GAICD
An accomplished former Executive Director Corporate Services and former Deputy CEO, Samantha is adept at bringing financial, information technology and risk management oversight and governance to organisations through expertise gained in government, non-government, and multi-national corporate sectors.
Samantha is a Director of RSL Lifecare, a member of the RSL Lifecare Audit, Risk Management and Compliance Committee, a member of the RSL Lifecare Care and Services Committee and a member of the SNPHN Finance, Audit and Risk Management Committee.