Ros Knight - Chair
Clinical and Counselling Psychologist
Ros Knight is an Endorsed Clinical and Counselling Psychologist with 28 years' experience. She runs a Private Practice in Chatswood focussed on Adults and Adolescents with a broad range of mental health issues and lives within Northern Sydney area.
She has over her career provided leadership and sat on many advisory groups within the Psychology Industry and Mental Health sector in particular and has a broad understanding of current issues.  She is the immediate Past President of the Australian Psychology Society.
She has contributed to training and research at Macquarie University including over 13 years as the Clinic Director of the Psychology Clinic until 2020 -– a training Clinic for Clinical, Clinical Neuropsychology and Organisational Provisional Psychologists and coordinated a listserve of Post-graduate Placement Coordinators from Universities around Australia to address workforce development.
She has over three years experience as a Company Director and has completed the AICD training (GAICD), with additional training in NFP Boards. She has been a member of the Clinical Council of the SNHN and the Mental Health Advisory Group from inception until end 2018.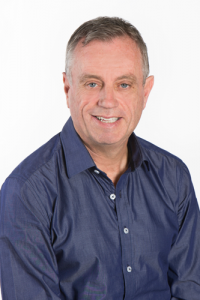 Prof. Simon Willcock - Deputy Chair
Professor and General Practitioner
Professor Simon Willcock has extensive experience in clinical practice, medical education, primary care research, organisational governance and medical workforce development.
Simon has worked closely with State and Commonwealth Governments on a broad range of initiatives and was a board director of Northern Sydney Medicare Local (NSML). He is past Chair of General Practice Education and Training (GPET), and past Independent Medical Director of Health Workforce Australia.
Simon is Director of primary care Services at Macquarie University Hospital and Faculty of Health Sciences and an Elected Member Director and Chair of the Avant Mutual Group and a Director of the Doctors Health Fund.
Simon is Chair of the Clinical Governance Committee.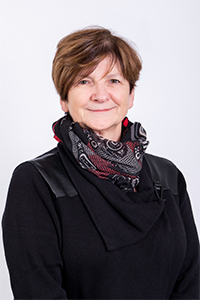 Dr Magdalen Campbell
Elected Director – General Practitioner
Dr Magda Campbell is a general practitioner and principal of her own practice at Pennant Hills for 24 years. Magda is also a Fellow of the RACGP with more than 18 years' experience in the Divisions of General Practice.
Magda is a member of the Australian Institute of Company Directors and has had training in corporate governance, strategic planning, board financials and media skills.
Magda has held numerous executive roles on the GP Network Northside Board including Chair and Treasurer, which are complemented by 12 years of representative General Practice and Division roles on various Northern Sydney Area Health committees and 12 years working at the Hornsby Hospital as a GP Liaison Officer. Magda was a member of the Northern Sydney Medicare Local Board since January 2012 and held the position of Chair of the Sydney North Health Network board from its inception in 2015 to November 2017.
Magda is Co-Chair of the Clinical Council.
Dr Stephen Ginsborg
Elected Director – General Practitioner
Dr Stephen Ginsborg has been a General Practitioner on the Northern Beaches for over 30 years.
Stephen is a Director of Manly Warringah Division of General Practice and was Deputy Chair of Sydney North Shore and Beaches Medicare Local.
Stephen is also a Medical Director of the National Home Doctor Service. In this work, and in collaboration with the Local Health District, Stephen helps develop strategies to assist GPs plan options for older people to receive care in a manner and place of their choice. His interests include Mental Health, Elder and Palliative Care. He liaises with the local Aboriginal and Torres Strait Community and works with remote Aboriginal Medical Services.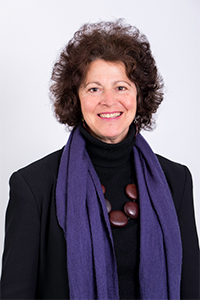 Brynnie Goodwill
Appointed Director – Former Corporate Lawyer
After an early career in international corporate law, Brynnie Goodwill has spent thirty years helping communities and businesses respond creatively to challenges, with a focus on innovation, building partnerships and increasing collaboration.
Brynnie has worked as CEO, board member and senior executive of not-for-profit organisations, in sustainability, end-of-life care, social/economic justice and supporting Indigenous perspectives, culture and languages. Brynnie's expertise is in strategy, entrepreneurship, community engagement and governance. Her passion is community engagement and community-driven initiatives to achieve better outcomes. Brynnie was the Health Consumer Board Director of Sydney North Shore and Beaches Medicare Local. She has been a Northern Beaches resident for 25 years and brings a commitment to achieving quality community-based healthcare in our region.
Brynnie is also Co-Chair of the SNHN Community Council.
Grant Cameron
Appointed Director - Medical Informatics, Marketing and Branding
Grant Cameron has extensive international experience in Medical Informatics, working on a range of health IT projects including large fully electronic medical record systems in Australia, South East Asia and in the USA. With a Bachelor of Medicine, Bachelor of Surgery and Graduate Diploma Data Processing, he was an IT trained doctor at the intersection of policy decision making and operational implementation.
In 2000 Grant brought this experience into engaging communities with health IT through his family's regional radio broadcasting. By focusing on engagement with local communities (the company's tagline is "we share local stories to grow communities") the company has thrived in a disrupted media marketplace; growing from 10 stations in 2000 to 49 stations in 2019. During this time, Grant was also on the Board of the industry association for 10 years and significantly involved in industry activities. Grant has now stepped into a non-executive chair role.
Grant remains focused on engaging communities with health IT, noting there remains a great number of challenges in the health and wellness space (access and navigation of an increasingly complex system, aging population, and costs of highly personalized therapies), and there are tremendous advances in technology (including AI driven natural language processing, machine vision and data analysis as well as significant leaps in biological systems) that need to be successfully incorporated.
Grant is Chair of the Business Development Committee.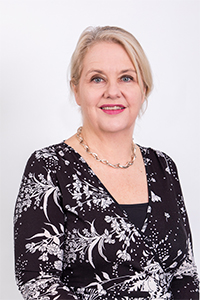 Kate Loxton
Elected Director - Allied Health Professional (Occupational Therapist)
Kate Loxton is an Occupational Therapist working in the areas of neurology and aged care including dementia since 1984. In 1997 Kate founded Rehab on the Move, a multidisciplinary allied health service company. In 2005 Kate developed Child First Therapy specialising in the needs of children with complex care and health needs, providing services to children outside the hospital setting.
She has a passion for integrated care to assist adults and children alike to live fulfilled lives within their home and community environments and as part of her commitment to this she became a member of the Sydney North Shore and Beaches Medicare Local Board and now the Sydney North Health Network board. Kate also formerly sat on the board of the Brain Injury Association NSW.
Her role in the provision of private primary health services requires her to look at innovative ways to partner with other health and community service providers in the community to build an efficient primary health care network to improve the health and quality of life of people living in our community. Kate's background as an Occupational Therapist and her completion of the AICD course has enabled her to develop skills in risk management which she brings to Sydney North Health Network.
Samantha Challinor
Appointed Director – BBus (Accounting), FCPA, JP, FAICD
An accomplished former Executive Director Corporate Services and former Deputy CEO, Samantha is adept at bringing financial, information technology and risk management oversight and governance to organisations through expertise gained in government, non-government, and multi-national corporate sectors. She has over 20 years of experience in these areas.
Samantha is a Director of RSL Lifecare, a member of the RSL Lifecare Audit, Risk Management and Compliance Committee, a member of the RSL Lifecare Care and Services Committee and Chair of the SPHN Finance, Audit and Risk Management Committee.
Jane Flemming, OAM OLY
Appointed Director - Marketing and Community health
Jane Fleming has an extensive and high-profile career in elite sport, marketing, sponsorship, media and community health.
With 13 Australian titles, 2 Gold medals, and 2 silver medals to her name, Jane has been a competitor or commentator at eight Olympic Games, five Commonwealth Games, a Youth Olympics and nine World Athletics Championships.  Jane was awarded the Order of Australia in 2013 for contribution towards Athletics and the Community; and received the 2019 NSW Government Community Services Award.
Jane is an accomplished sport, media and businessperson with demonstrated national and global sponsorship, management, event, marketing, public relations, media and community health experience.   She set up a consultancy firm "Flemming Promotions" in 1990 and has successfully evaluated, negotiated and developed corporate sponsorship strategies and implemented major multi–million-dollar sponsorships on behalf of their clients, some of which are now held up as best practice examples. Jane has developed a diverse network of influential individuals, organisations and senior executives both in Australia and internationally.  An intelligent, goal-oriented, solution driven, passionate and energetic individual, with a record of high achievement and an excellent understanding of sport, community health, media, corporate environments and all levels of government and their interactions.
Dr Daniel Nour
Elected Director
Dr Daniel Nour is a Junior Doctor having graduated from James Cook University in 2019. Identifying a gap in the healthcare of vulnerable people in New South Wales, Dr Daniel Nour founded Street Side Medics in August 2020. It's a not-for-profit, GP-led mobile medical service for people experiencing homelessness with a team of 220 volunteers and clinics across NSW.
Daniel was awarded 2022 NSW Young Australian of the year in recognition of his social conscious and commitment to improving the health to those who are homeless and vulnerable.
Daniel has worked closely with local health organisations, state and federal government. He has a passion for community healthcare and ensuring access to healthcare is optimised for those that are vulnerable and disenfranchised.