General Practice Nurse Transition Program
Challenge, Innovation, Variety
Are you interested in Primary Health Care?
Want an alternative to hospitals and shift work?
Want to start your career in an innovative Graduate Nurse Program?
General Practice Nursing is one of the fastest growing areas in healthcare – the critical role of primary health in improving healthcare outcomes means that General Practice is now at the forefront of innovation and change in the Australian healthcare system.
With a similar concept to GP registrar training, the Sydney North Primary Care Nurse Transition Program has been specifically designed for recently graduated Registered Nurses entering general practice settings directly from university. The graduates will work in local practices and become part of their vibrant multidisciplinary primary health care team, whilst being supported by a Nurse Transition Program Coordinator.
Bianca Cantarella - Graduate Nurse Transition Program participant
"After graduating from UTS at the end of last year, I was contemplating my next move as a future registered nurse. After hearing about all the hospital graduate programs and thinking it was the only option, I started seeking a different path. I studied nursing not purely to work in a hospital but to explore the many opportunities that nursing can create. My friend told me about the SNHN new graduate nurse program and it sounded ideal to me!
Before I started I didn't know much about Primary Care, but as the demands of healthcare are changing I realised it is an important aspect of health care in the future. When I started the program, I was greatly supported by the Program Coordinator who introduced me to the role of a practice nurse and all that it entails. The program is an amazing opportunity to refine and develop my skills as a nurse while having the support of the Sydney North Health Network and senior nurses with a wealth of knowledge. The practice I am working in has provided me with fantastic mentors who allow me to learn and grow as a registered nurse, as well as providing me with seminars and education related to my work to develop professionally.
There are so many more things involved in being a practice nurse than I had ever imagined. Every day is different and challenging in new ways; some days involve numerous complex wound dressings, emergency patients, iron infusions, vaccinations, health assessments and small procedures. I recommend this program to anyone who is interested in being on the front line of healthcare for the future and refining their skills with a great support network – it really is a great opportunity!"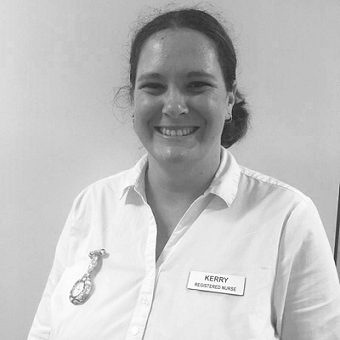 Kerry McBride - Graduate Nurse Transition Program participant
"Working as a practice nurse has been both very rewarding and very challenging. I knew I had made the right decision to do my new grad in primary health care after my first shift."
Practice Nurses are highly skilled and knowledgeable health professionals who work collaboratively with GPs and other members of the Practice Team to provide safe and quality care. Practice Nurses have a variety of roles within their Scope of Practice. This includes, but is not limited to:
Clinical skills in patient triage
Immunisation
Cold chain management
Wound care
Chronic Disease Management and Allied Health Coordination
Aged care assessments
Preventative Health checks
Patient education
Women's and Children's Health checks
Cervical Screening
Systems improvement and Audits
Data Management
Clinical Research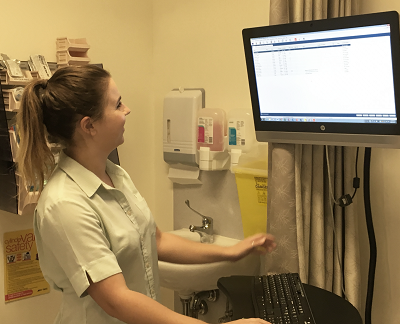 The Practice Nurse role is diverse & influenced by factors such as:
Practice population
Nurse qualifications
Practice structure
Professional standards
National incentives and programs
Recognised benefits nurses can bring to General Practice include:
Improved outcomes in Chronic Disease
An increased range of services available at the Practice
Reduction in waiting times
Improved public access
Improved integration with the acute sector
Practice Nurse Item Income Calculator
General Practice
Each graduate nurse will be placed in a general practice with an existing registered nurse (RN). This RN will become the preceptor for the new graduate nurse and they will work closely together throughout the program. The graduate nurse will also receive support through the provision of a program coordinator, training resources, online educational material, networking opportunities and study days.
Study Days
The graduate nurse has mandatory study days and these study days will be facilitated by the coordinator and conducted off-site so that key aspects of primary care nursing will be explored and content will align with the new graduates' clinical and professional development throughout the program.
Coordinator
A program coordinator will be responsible for supporting the new graduate's learning needs. The coordinator will be located at Sydney North Health Network and will provide support by visits to the practice, emails and phone, throughout the program.
Employment by General Practice
The graduate nurse will be employed full-time (for a 52 week period) by the general practice during the duration of the program.
Depending on the general practice opening hours, the graduate will be expected to work 38 hours per week. Superannuation in accordance with the Superannuation Guarantee Legislation will be paid. Annual leave will be available during the program.
There will be a 3-month probationary period, and continued employment will depend on satisfactory progress.
Performance Management & Development
A performance alignment conversation will be undertaken with the new graduate nurse and the preceptor, and supported by the program coordinator. There will be two review process during the program and these will focus on the graduate's learning and professional development.
Completion of the Program
The new graduate, with the support from the preceptor, Coordinator, and general practitioner will have a portfolio of clinical and professional learning achievements at the end of the program.
Upon successful completion of the first year the transition nurse will receive a Certificate of Achievement.
Application Form
Applications for the 2022 Nurse Transition Program are now CLOSED.