&gt
&gt
Youth Mental Health Services
Youth Mental Health Services
Description of Services
There are four types of services available to young people:
headspace services for people with Mild to moderate mental illness, drug and alcohol, sexual health and employment services for young people aged 12-25 in a youth friendly environment.
Subsidised access for young people aged 16-24 years old with eating disorders, to Butterfly Foundation's Intensive Outpatient Program, including group therapy and nutrition therapy for young people whose finances would otherwise limit access to the service.
Karrikin: Long term clinical case management, psychological interventions, and affordable psychiatry for young people aged 12-25 with, or at risk of, severe and complex mental illness (such as bipolar disorder, psychoses, severe anxiety, and depression).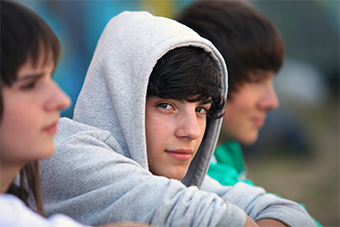 Eligibility
Youth Mental Health Services for are available to young people who live, work, or go to school in the Northern Sydney Health Network region and experience mental health symptoms.
To access these services young people must be within the age in the above descriptions of services. Some criteria may be required to access certain services.
How to access the services
headspace
People can self-refer to headspace, and direct referrals can also be made by GPs:
Chatswood Centre: 02 8021 3668
Brookvale Centre: 02 9937 6500
Outpost locations include:
Avalon Youth Hub
Mission Australia, Hornsby; and
The Northern Centre, Ryde
For more information please contact one of the centres above.
Psychological Services for Underserviced Groups
A GP referral is required to access these services. A completed Mental Health Treatment Plan and outcome measure (K-10+, K-5 or SDQ) must be included with referral.
To refer a client, please call the Mental Health Triage on 1300 782 391 or send a completed Referral form via secure fax on 02 8072 6899.
Eating Disorders
Direct referrals may be made to the Intensive Outpatient Program on 1800 334 673. Butterfly Foundation will determine whether people are appropriate to receive the subsidised service. Alternatively, referrals may be made via the Mental Health triage on 1300 782 391.
Karrikin
Severe and Complex Mental Illness
Referrals may be made by contacting the service directly on 9196 8700, or by contacting the SNHN Mental Health Triage.