&gt
&gt
Severe & Complex Mental Illness
Services for people with Severe and Complex Mental Illness
Description of Services
Young People– Clinical case management, psychological interventions, and access to affordable psychiatry for youth aged 12-25 years. Includes provision of family support and therapy.
Adult- Clinical care coordination, case management and mental health treatment services, including support from mental health nurses, allied health and peer support workers. After hours support is also available for people engaged in the service.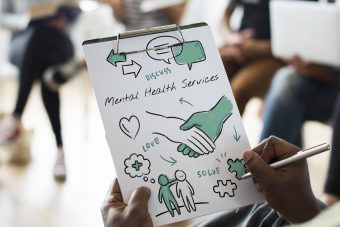 Eligibility
People who live, work or go to school in the Northern Sydney Health Network region can access these services.
Youth – people aged 12- 25 years with, or at risk of, severe mental illness. This includes people with bipolar disorder, schizophrenia, borderline personality disorder, early psychosis, and severe depression and anxiety.
Adult – People over 18 years old with severe mental illness and complex co-morbid conditions. These people may experience a psychotic illness such as schizophrenia or bipolar disorder, or severe mood disorders such as anxiety and depression.
How to access the services
For both services, referrals can be made by contacting Parramatta Mission directly on 9196 8700.
Referrals can also be made through the Mental Health Triage on 1300 782 391.