Youth Health
In-Person Services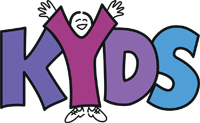 Website: http://kyds.org.au/
Age criteria: 12 – 18
Opening hours: 10AM – 6PM Monday to Friday
Phone number: (02) 9416 0900
Address: 265 Pacific Highway Lindfield NSW 2070
Email address: counsellor@kyds.org.au
Online Chat, Email and Phone Services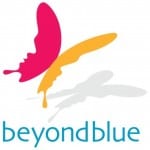 Phone Services
Educational Services
Youth Service Directory
uConnectHealth Program
uConnectHealth is a program coordinated by SNPHN and delivered by GPs and nurse facilitators to year 10 and 11 students in schools within Sydney's north.
The program, formerly known as GPs in schools, was developed from evidence based research and helps to build confidence and health literacy in areas such as access to healthcare, medical appointments, specific youth health issues, confidentiality, Medicare, and their healthcare rights.
uConnectHealth empowers students to ask questions that matter to them in a safe environment in groups of approximately 15 students to one GP/nurse.
Since the program began in 2002, approximately 40 GP and nurse facilitators have participated in the workshops.
Background
The program has been running for the past 13 years and was remodelled to uConnectHealth in 2013, in response to the regional Population Health Needs Assessment.
The assessment indicated high-risk taking behaviour among youth included unprotected sex, alcohol and drug related hospital admissions, self-harm and avoidable deaths from suicide.
Youth also had high self-reported stress, anxiety and depression while health professionals identified there was an under-diagnosed prevalence of eating disorders.
The interactive workshops provide youth-specific information and give students the opportunity to talk about issues of personal relevance and interest.
In the last financial year over 2000 students from 13 schools participated in the workshop with over 98% of students recommending it to their peers.
What are the benefits of the program?
Increases students' literacy on local health services.
Builds trust between students and health professionals.
Provides education on specific health issues.