&gt
Community Health News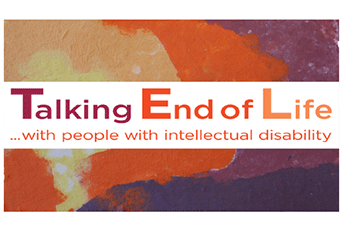 World-First Online Resource to Support People with Intellectual Disability Understand End-Of-Life.
To access Government subsidised aged care services, care recipients and their carers must be registered and assessed by My Aged Care.
Creating a My Health Record is one way men can be proactive about their health and make it a priority this Men's Health Week, running between June 11 – 17.
The Australian Government has legislated that a My Health Record will be created for all Medicare and Department of Veterans' Affairs card holders in Australia by the end of 2018, unless they choose not to have one.
Fit and healthy mother of two, Regina Marchant, was diagnosed with breast cancer by BreastScreen NSW in August 2014, just two months after her 50th birthday. Screen for early detection of cancer today, don't delay.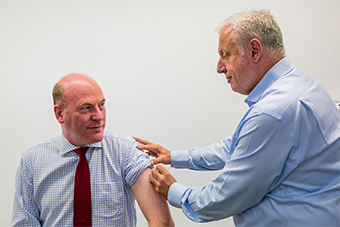 On Fri 27th April, Federal Member for North Sydney Trent Zimmerman MP dropped by the practice of SNPHN Chair and local GP Dr Harry Nespolon for his annual flu shot.
Winter is on the way. It's the season most associated with the hardship of illness such as influenza. Influenza or "the flu" as it is commonly called, is usually identified as a mild illness, but for children under five years of age, pregnant women, and people over the age of 65 it can be severe and occasionally fatal.
Between 16-22 April this year, we're encouraging all Australians to discuss their future health care preferences with their loved ones.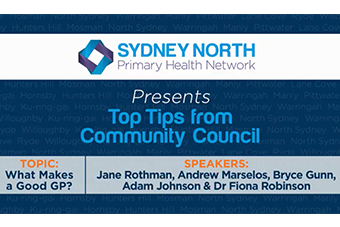 The Sydney North Primary Health Network Community Council and Dr Fiona Robinson discuss what makes a good GP.
BreastScreen NSW launched a new campaign to bust myths about the role of family history and breast cancer risk.