Education Events – July '16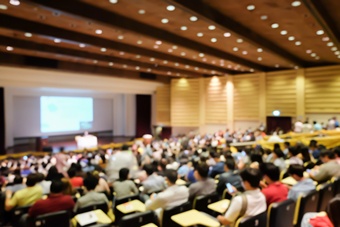 Evening Lecture: Management of Parkinson's Disease
Dr Stephen Tisch is a specialist neurologist at St Vincents Clinic and is involved in the Movement Disorders Clinic and Deep Brain Stimulation Clinic.
He received his medical degree with first class honours from the University of Tasmania in 1994 and undertook postgraduate medical training in Sydney and the USA. Dr Tisch received his specialist qualifications in neurology in 2002 and is a member of the Australian Association of Neurologists.
This is a free event, however spaces are limited and RSVP is essential.
Provider: Advance Rehab Centre.
Date: Tuesday 9th August 2016, 6.00 pm – 7.30 pm.
Venue: Advance Rehab Centre, 3/41 Herbert Street, St Leonards, NSW, 2065.
Cost: Free.
Registration: Please register online at www.trybooking.com/211650.
Further information
For any enquiries or more information please visit the Advance Rehab Centre website or call 9906 7777.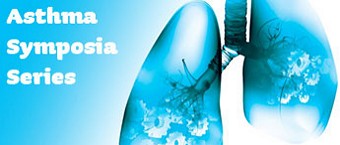 Asthma Symposium – Sydney
Asthma Australia together with Asthma Foundation NSW is pleased to present the 2016 Asthma Symposium on 13 October in Sydney. We encourage health professionals involved in all aspects of asthma and allergy related care to attend.
With a wide and varied program, incorporating research and clinical updates, through to practical information on delivery device technique, you will find something to meet your professional needs.
Registration Fees*:
$120 Standard registration
$100 Early bird – extended
$80 Student concession
* excludes GST
CLICK HERE for full conference details.
APAC Forum – 12 to 14 September 2016
This year, Asia Pacific's premier healthcare conference will convene in Sydney over the three days of 12-14 September 2016.
As one of the largest health improvement conferences in the world it is set to attract the biggest delegation of change-makers APAC Forum and Australia has ever seen.
Both the Agency for Clinical Innovation (ACI) and Clinical Excellence Commission (CEC) are proud Gold Sponsors of this event.
Bringing together some 2,000 health professionals, the APAC Forum will appeal to anyone with an interest in the health sector that has the aptitude and desire to create change; it attracts change-makers who are leaders, policy makers, patients, consumers, carers, doctors, nurses, allied health and quality improvement specialists.
The 2016 APAC Forum will provide a unique platform to improve the health and wellbeing of our population by uniting global thought leaders, frontline teams, colleagues and contemporaries to:
inspire every person working in health
stimulate cross-sectorial and multi-disciplinary dialogue
nurture knowledge transfer
design and share best practice.
CLICK HERE for further information on how to register for the Forum and associated costs.
CLICK HERE to view a list of the keynote speakers.
[contentblock id=1 img=gcb.png]