Community Health News – Oct '16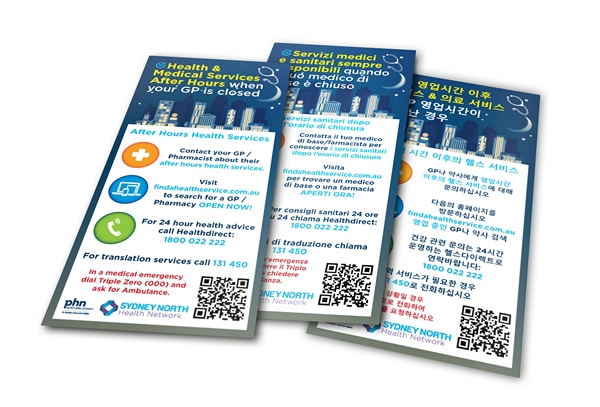 Free After Hours resources
If you are sick or injured when your regular GP is closed, these resources will provide you with information on how to access a chemist or GP. Stick a magnet on your fridge as an easy reminder of how to access health services on public holidays or outside of usual business hours. The magnets are available in Simplified Chinese, Traditional Chinese, Korean, Japanese, Italian and English.
CLICK HERE to order resources.
October NDIS information sessions
The following NDIS information sessions are designed to help people with a disability, as well as their families and carers, get ready for the National Disability Insurance Scheme. Auslan Interpreters are available at all sessions.
Date: Wednesday 26th October
Times: 10am – 12pm and 6pm – 8pm
Location: Blacktown Seniors Centre, 21 Gribble Place, Blacktown
CLICK HERE for more information.
Date: Thursday 27th October
Times: 10am – 12pm and 6pm – 8pm
Location: Chatswood Library- Willoughby Room, The Concourse Lower Ground, 409 Victoria Avenue, Chatswood
CLICK HERE for more information.
For more information on the NDIS, CLICK HERE.
New report released detailing public health evidence and marriage equality
With marriage equality continuing to remain out of reach for lesbian, gay, bisexual, transgender and intersex (LGBTI) Australians, ACON, NSW's leading HIV support, HIV prevention and LGBTI health organisation, and the Centre for Social Research in Health at UNSW have released a report on the public health evidence.
The report brings together key pieces of research with the aim of informing the current debate on marriage equality in Australia, as it is essential that policy makers, health professionals and the broader public understand how the health and wellbeing of LGBTI people is being impacted by the lack of marriage equality in Australia.
Minimal research evidence exists on the impacts of marriage equality and denial on transgender and intersex people. More work must be done to include transgender and intersex people in this debate and in a new definition of marriage. The evidence provided in this review reflects the focus on same-sex couples (LGB people) and the unfortunate lack of research that explores the transgender and intersex experience.
"Through the release of the report it is our strong desire to see the ongoing debate about marriage equality informed by the public health evidence base".
The positive health impacts of marriage equality for same-sex couples are clear, as are the potential negative health effects of marriage denial and a potential plebiscite," ACON President Dr Justin Koonin said.
"Together with the Centre for Social Research in Health, we hope to provide a tool for stakeholders and the broader community, in order to ground the debate in evidence, and to raise awareness of the significant health impacts or marriage equality".
CLICK HERE to read ACON's full media release.
CLICK HERE to access the report.
Take control over the end of your life: what you need to know about advance care directives
Many agree on the factors contributing to a good death. People want to be treated with dignity, have relief from pain and, as much as possible, to control what happens to them.
Advance care planning is one way to exercise control. The process involves discussing and expressing preferences about the kind of care you would or would not want in a situation where you lack the mental capacity to make decisions.
As part of this process, you can write an advance care directive – a document that can be legally binding. It states your views and instructions about health care and other personal matters.
You can also appoint someone you trust to be your health care decision-maker. Despite its usefulness, only a small number of Australians (around 14%) currently have an advance care directive.
Why have a directive?
Studies show at least one-third of patients receive non-beneficial treatments at the end of their life, including tube-feeding and surgical procedures when there is little hope of the patient getting better. This is despite many older Australians saying they do not want medical interventions to keep them alive when their quality of life is poor.
With a good advance care directive in place, people are more likely to have their wishes for care respected. People with a directive are also more likely to experience fewer unwanted medical interventions, less likely to be moved from their home or community care to a hospital, and less likely to die in a hospital.
CLICK HERE to read the full article.
Source: The Conversation.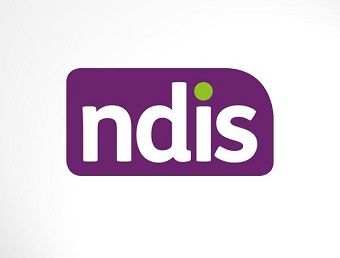 New resources to help families get NDIS ready
New resources have been released to help parents and families understand how the National Disability Insurance Scheme (NDIS) can support children with developmental delay or disability.
The Early Childhood Early Intervention (ECEI) resources, developed by the National Disability Insurance Agency (NDIA), explain the importance of early intervention and how the process works. The ECEI resources include:
Early Childhood Early Intervention on NDIS website (including animation)
Early Childhood Early Intervention
ECEI Case study video: Michelle, a mother of four, talks about accessing early childhood early intervention support and services through the NDIS. An open caption version of the video is also available.
The NDIA announced its ECEI Approach in February, which was the first nationally-consistent approach to supporting children under the age of six with developmental delay or disability.
Under the ECEI Approach, a child and their family will be referred to a specialist early childhood partner who will discuss their needs and identify the appropriate supports to help them achieve their individual goals.
For more information about the NDIS ECEI Approach, when the NDIS is coming to your area and what to do to prepare for its arrival, visit www.ndis.gov.au.
Source: Australian Local Government Association

National Carers Week 2016
The idea behind National Carers Week (16-22 October) is to recognise and celebrate the outstanding contribution unpaid carers in Australia make in our community.
There are over 2.8 million family and friend carers in Australia providing 36 million hours of care and support every week to a family member or friend who has a disability, mental illness, drug and/or alcohol dependency, chronic condition, terminal illness or who is frail. Anyone at any time can become a carer. Caring roles in Australia are valued at $60.3 billion per year. This means if people stopped performing their caring roles, it would cost the country over $60 billion per year.
If you're a carer in need of support, the Northern Sydney Local Health District can provide you with information, advice and support in your caring role. Alternatively, the Australian Government's Carer Gateway provides practical information as a national online and phone service.
With 1 in 8 Australian employees in a caring role, Carers Australia is also encouraging workplaces to become more carer-friendly. One way to do this is to offer more flexible working conditions. Benefits of becoming a carer-friendly workplace include reduced costs of employee turnover, increased staff morale, increased productivity, and reducing employee stress and absenteeism.
Northern Sydney Region eBulletin – October 2016
For all your Northside news, resources, events and training, read the Northern Sydney Region e-Bulletin. CLICK HERE for the October edition.
[contentblock id=1 img=gcb.png]