&gt
&gt
GPs in Schools expansion fundraising
GPs in Schools expansion fundraising
About GPs in Schools
Background to the GPs in Schools program
Entering senior high school is a significant, yet challenging time for many young people and as a result, for parents also. Questions may arise from either group regarding young people's physical and mental health.
From a community perspective we may ask ourselves what is the best way for young people to get the physical and mental health information that will enable them to be health wise and thrive?
This is where our GPs in Schools program is making a real difference for local senior school students.
What is our GPs in Schools program?
GP's in Schools equips young adults with a range of skills to navigate their health needs. It's a three-hour interactive workshop allowing students to ask questions of, and learn from, a local General Practitioner. The array of questions asked may not be ordinarily covered in a regular visit to a GP.
The sessions are held in friendship groups, helping students talk freely and comfortably to the session leading GP. All the sessions are confidential. Only the General Practitioner and students are in the room. This makes students comfortable to ask questions that are important to their stage of life and personal development.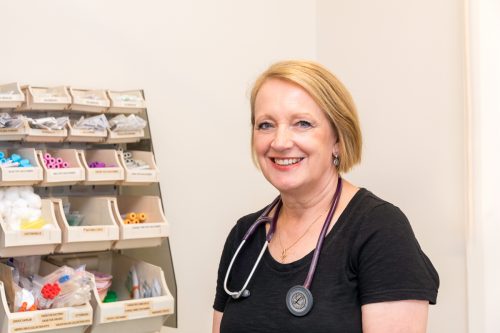 What do the senior high school students gain from participating in the program?
Knowledge and confidence are gained, enabling students to better navigate the often-tricky healthcare system. The aim is to create the foundations for students to independently take responsibility for their future health and wellbeing.
Our local General Practitioners deliver powerful messages from health's 'front line', telling it like it is. The GPs share stories from every day general practice, helping improve senior students understanding of life's many and varied health facts.
How students rate the program
Students attending GPs in Schools rate the experience and learning highly.
Out of 4000 student evaluations:
95% reported they would be more comfortable going to a GP
98% would recommend the program to other students.
What local Year 11 student's say about their participation in this program
"Before the program, I had no idea about the Medicare system and how bulk-billing worked."
"I felt really comfortable to ask questions."
"It was really cool to have doctors and medical pros talk to us about the health system."
"I really liked how there was an anonymous box where we could ask anonymous questions."
"Being in small groups created and honest and non-judgmental environment."
"It was great how we could control how the session would go – we could ask questions that are important to us."
See and hear what participating GPs, High School Principles and Year 11 students think about our GPs in Schools program. View our short video below.
Our GPs in Schools program aligns with NSW Department of Education's Year 11 personal development courses
Sydney North Health Network's GPs in Schools program aligns with the NSW Department of Education Life Ready course. To understand about the synergy between our program and the NSW Department of Education's course please click here.
How long has our current GPs in Schools program been running?
The GPs in Schools program was developed over 20 years ago, in a differing format from that of today. Our current model of delivery has been running successfully for over three years now, yet the principles remain the same – local General practitioners interacting with senior school students to encourage health wise thinking and behaviours.
How you can make a difference to our senior high school students
You can make a difference to our senior high school students by helping expand our GPs in Schools program through a financial donation.
Currently, our aim of expanding our health wise program to all senior school students is limited by our funding. All students throughout the Northern Sydney region can benefit from participating in this life learning.
Expanding our workshops to more Northern Sydney schools is a priority for 2019. This is where you come in. You can help make a real difference to our local, senior high school students by donating funds to further this expansion
Our ambitious aim this financial year is to expand our program to another 20 high schools and their students.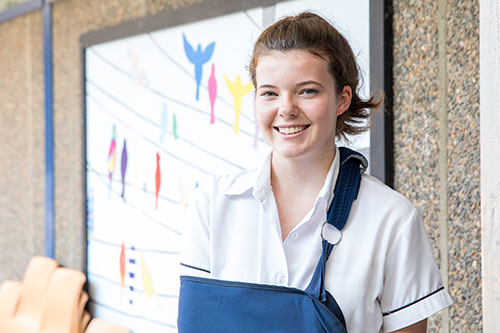 How the program helps senior students
Improving senior students personal understanding of General Practice, where and how a GP can help with students' physical and mental health ensures we are building health wise adults.
This increased knowledge can also help put parents' mind at ease. By having their senior student children participate in the program they can be assured their children will be better equipped to deal with life's health challenges – physical and emotional.
By helping expand the GPs in Schools program to more schools in Sydney's North, more senior students will acquire the relevant know-how for when and what to consult a GP about. This has the potential to make a world of difference to a young person and a difference to the world.
Which schools are we currently delivering the program to
Where your financial donation goes
Your donation goes towards the cost of providing the services of the General Practitioners' who present the program on a regular basis. These presenting GPs have taken time away from their regular, everyday practices to share their years of professional health experience enabling the participating students to become world and health wise.
All the presenting GPs are professionally trained to deliver the program. This training is highly structured, enabling GPs to understand the perceptions and perspectives of their student audience along with their diverse health needs. Your donation also helps us cover the cost of this training and all the related educative materials we supply to enhance the GPs' presentations.
The Community Team from Sydney North Health Network actively oversee, administer, manage and guide the program.
What does it cost to expand our GPs in Schools program to new participating schools and senior students?
The cost of running a GPs in Schools session at a local high is:
$55 per student
$110 for two students
$165 for three students
And into the thousands of dollars for an entire Year 11 students' group.
Without your donation our capacity to expand our program in the coming year is unfortunately not possible.
What amount of your donation is tax deductible?
All donations of $2.00 or more are tax deductable in Australia.
All donations directly help expand the GPs in Schools program to more schools and their senior students
All the money you donate goes directly into expanding this worthy program, helping make Northern Sydney's senior high students more health aware and wise.
We aim to have ALL senior students in the Northern Sydney region access and participate in our GPs in Schools program. The increase in senior student's knowledge of General Practice today can help make a difference in their life, tomorrow.
If your donation is $2.00 or over it is tax deductible in Australia.
Please donate today and help our Northern Sydney senior students be health wise and thrive.