&gt
&gt
&gt
Digital Health – My Health Record
My Health Record is a secure online summary of an individual's health information and is available to all Australians. My Health Record will bring together health information such as medical conditions, medicines, allergies, and test results in one place.
My Health Record system benefits
More time with patients
Avoid adverse drug events
Enhanced patient self-management
Improvements in patient outcomes
Reduce time gathering information
Avoid duplication of services.
Access for Health Providers
Registering your organisation
Register your organisation for My Health Record access through Health Professionals Online Service (HPOS) within Provider Digital Access (PRODA).
Access My Health Record through:
Software Support & Training
The Australian Digital Health Agency has an On Demand Training portal for My Health Record where clinicians can access a demo version of their clinical software.
Software Guides can also be found for most leading vendors, include Medical Director, Best Practice, Genie.
NASH info
Introduced in 2012, NASH is a Public Key Infrastructure (PKI) solution used to access digital health services such as: 
Electronic prescribing

 

My Health Record

 

Secure messaging

Healthcare Identifiers (HI) Service

 
There is a national campaign to transition NASH SHA-1 certificate to SHA-2 certificate for stronger encryption. If you have not yet transitioned to NASH SHA-2, please contact SNHN Digital Health Team: digitalhealth@snhn.org.au or your software vendor. 
More details about NASH and transition from NASH SHA-1 to SHA-2 can be found here. 
Education
My Health Record and ePrescribing for Specialists 
Wednesday 3 May 2023 
My Health Record for Specialist Practice Managers
Friday 27 May 2022 
Pathology eOrdering and My Health Record
Wednesday12th May
Access for Consumers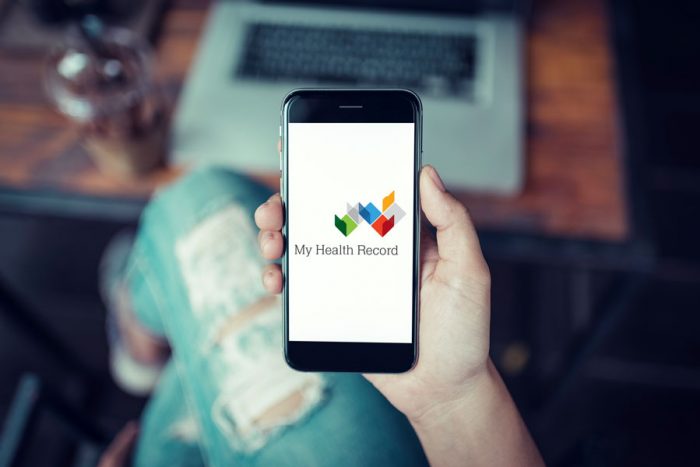 Access My Health Record information on your mobile via the new my health app. 
my health, is an Australian Digital Health Agency owned and managed app, and is the latest digital tool developed by the Agency to help consumers and their carers engage with and be proactive in managing their health. You can download from iOS and Android app stores by searching for "my health gov".  
my health provides easy access to key health information once it has been uploaded to My Health Record including: 
medicine information history

 

pathology results, including COVID-19 test results

 

proof of vaccination history and upcoming immunisations

 

allergy and reactions information

 

hospital discharge summaries

 

advance care planning documents

 
Consumer explainer videos and education resources: 
What is in my health app?

Finding COVID-19 test results?

How to use the medical history timeline

 

How to set up your my health app

 

Getting started with my health

 

Exploring the my health home screen

 

Finding COVID-19 and respiratory infection test results

 

Using the medical history timeline
Privacy
My Health Record is a safe and secure system that stores your health information. You can take further steps to control your privacy by limiting who has access to your record.
Guides on how to control your record can be found here.
Delegating Access
Individuals can delegate access to nominated or authorised representatives.:
A Nominated Representative is a trusted person you have invited to help you manage your My Health Record. They might be a family member, close friend or carer.
An Authorised Representative manages the My Health Record of someone who cannot manage their own. This could be for their child under 14 years, or someone of any age who lacks the capacity to manage their own record.  An authorised representative may be a parent, carer, family member, or someone with enduring power of attorney.