&gt
&gt
&gt
Digital Health – My Health Record
My Health Record is a secure online summary of an individual's health information and is available to all Australians.
Over time, My Health Record will bring together health information such as medical conditions, medicines, allergies and test results in one place.
My Health Record system benefits
More time with patients
Avoid adverse drug events
Enhanced patient self-management
Improvements in patient outcomes
Reduce time gathering information
Avoid duplication of services.
Access for Health Providers
Registering your organisation
You can register your organisation for My Health Record access through Health Professionals Online Service (HPOS) within Provider Digital Access (PRODA).
There are two ways for a healthcare provider to access My Health Record:
Software Support & Training
The Australian Digital Health Agency has an On Demand Training portal for My Health Record where clinicians can access a demo version of their clinical software.
Software Guides can also be found for most leading vendors, include Medical Director, Best Practice, Genie.
Access for Consumers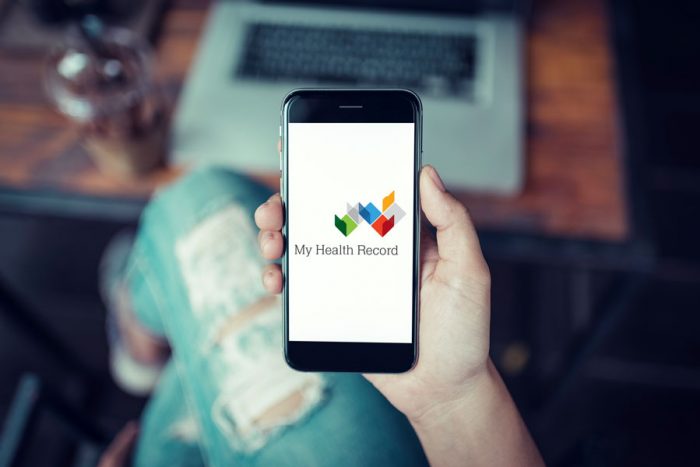 The My Health Record system has been designed to enable individuals to control their health information. An individual can access their My Health Record through their MyGov account.
Brochures and factsheets (including translations) are available from the My Health Record materials page.
Personally Controlled
My Health Record is a safe and secure system that stores your health information. You can take further steps to control your privacy by limiting who has access to your record.
This means that:
You can invite someone like a close friend or family member to help you manage your record
You can decide which healthcare organisations can access your record
You can also choose to restrict access to specific information within your record.
Guides on how to control your record can be found here.
Delegating Access
Individuals can delegate access to nominated or authorised representatives.:
A Nominated Representative is a trusted person you have invited to help you manage your My Health Record. They might be a family member, close friend or carer.
An Authorised Representative manages the My Health Record of someone who cannot manage their own. This could be for their child under 14 years, or someone of any age who lacks the capacity to manage their own record.  An authorised representative may be a parent, carer, family member, or someone with enduring power of attorney.
[contentblock id=1 img=gcb.png]