&gt
&gt
&gt
Join the Flu Fighters This Winter
Join the Flu Fight this Winter
Preventing the flu is up to you
We all dread the flu season, but when is the best time for you to get the influenza vaccination and why? The Sydney North Health Network has interviewed the head of a hospital emergency department, a local GP and pharmacist, and a young patient to uncover the facts about the flu vaccination and the best time to get it.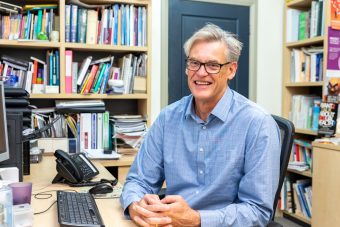 Dr Peter Brennan – General Practitioner 

"Protection against influenza has a lot of benefits in the sense that it reduces your chances of illness during winter. If we can control the amount of disease in the general population we can protect those vulnerable individuals."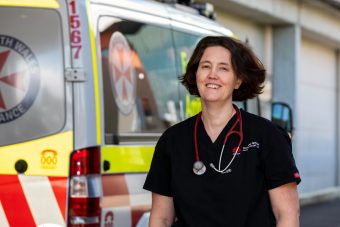 Dr Clare Skinner – Director of Emergency Medicine 
"In 2017 we had a really bad flu year in New South Wales. There were in fact 653 deaths. We had a much better year in 2018 and we believe this was due to improved public awareness about the benefits of the flu vaccine."
Kate – Young Professional
"As a 20-year-old getting the flu can impact my daily life by putting me behind with work. I get my flu shot every year in April or May to prevent getting all of the symptoms."
Scott Walters – Pharmacist
"Pharmacies are open longer hours, accessible for most people, and it is quite affordable to access the flu vaccines."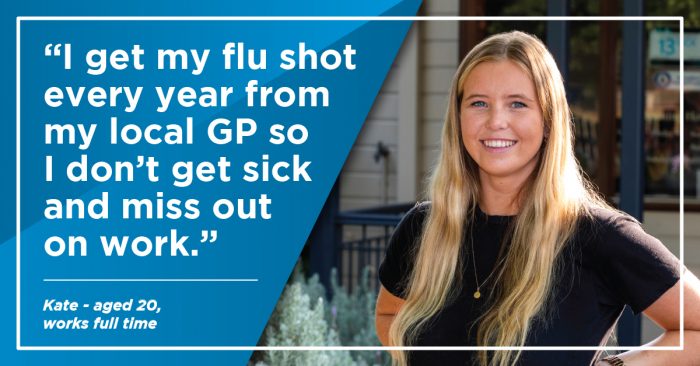 Treatment Options if you do get the Flu
Dr Peter Brennan
"The typical illnesses associated with the typical flu will be fever, aches and pains and really feel terrible within their body. They will need bed rest to recover. The flu can also feature dry cough and upper respiratory symptoms such as runny nose, weeping eyes and sinus congestion.
Lots of people can develop complications during influenza illness like lower respiratory tract problems such as pneumonia or upper respiratory issues such as sinusitis or ear infections in children are quite common. In some cases people might require further treatment or antibiotic treatment for those complications.
The best type of treatment for someone who has already developed influenza is in some cases anti-viral antibiotics that should be used within 40 hours of onset of symptoms. However, this can lead to gastrointestinal upsets and not tolerating the anti-biotic very well. Anti-viral agents will shorten the illness if used early enough, but side effects are quite common. If you've missed that window of opportunity then treatment is really limited to symptoms relief and simple things like paracetamol or ibuprofen for temperature control and to relieve the aches and pains. If people have serious problems like runny nose or congestion then there are various over the counter treatments that will help to relieve those symptoms. Sometimes a cough suppressant can also be helpful in adult populations, but we tend to not encourage these suppressants with small children."
Pharmacist – Scott Walters
"Simple solutions like ibuprofen and paracetamol will help keep the fever down and the pain away. If you have certain symptoms like a runny nose or a cough you can use cold and flu tablets. Most importantly make sure to wash your hands and use a hand sanitiser that can help prevent the spread of the disease to friends and family. Don't go to school, university or work because we don't want the flu being spread around to other people."
OTHER CONSIDERATIONS FOR FLU VACCINATION TIMING
Pregnant women should be vaccinated at the earliest opportunity during pregnancy. The 2019 influenza vaccine can be given to pregnant women if the 2018 vaccine was given earlier in the pregnancy.

People travelling to a country where flu is circulating can be vaccinated two weeks before travelling if they haven't already received the 2019 vaccine and the vaccination has been refrigerated.

Young children aged 6 months to nine years and under require two doses in their first year of vaccination (given at least four weeks apart), so ideally vaccinate children as soon as flu vaccination stock becomes available. Should a child not receive two doses in their first year, they only require one dose the following year.