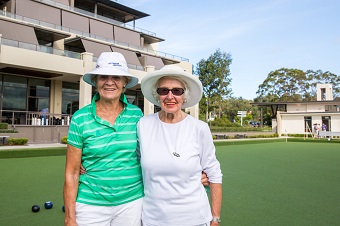 Help inform the design of future aged care advocacy services
Advocates and consumers are being encouraged to have their say to help inform the design of future aged care advocacy services that focus on individual advocacy support.
The Assistant Minister for Health and Aged Care, the Hon Ken Wyatt AM, MP said the consultation period on the draft National Aged Care Advocacy Framework is now open.
"Advocacy is a fundamental element of the aged care system, and consumers of aged care services, their families or representatives have the right to participate in decisions about the services they receive and to have their views heard," Mr Wyatt said.
"The recent review of Commonwealth aged care advocacy services looked at how individual advocacy can best support consumers to access and interact with the aged care system, including supporting them to have increased choice and control.
"The development of this Framework was a key finding of this review and will help support a nationally consistent approach to the delivery of Commonwealth-funded advocacy services for aged care consumers."
Mr Wyatt has also announced a short-term extension of funding to advocacy providers.
"To allow time to gather early perspectives on the draft Framework, existing providers delivering advocacy services under the National Aged Care Advocacy Program and Commonwealth Home Support Programme will have their funding extended to 30 June 2017," Mr Wyatt said.
"This will also allow an open funding round to be held later this year with the new advocacy program to be implemented from 1 July 2017."
Submissions on the draft Framework close on 7 October 2016 and can be made through the consultation hub on the Department of Health's website.
Information regarding the advocacy open funding round will be made available on the Department's Tenders and Grants webpage.
The final report for the Review is available on the Department of Health's website.
Source: www.seniorau.com.au

Reflecting on 2015 Changes to Aged Care – stakeholder workshop
The Department of Health led an Ageing and Aged Care Reform 2016 stakeholder workshop on 5 September 2016 with aged care consumers and carers, peaks, providers and assessors to discuss the changes that were implemented from July 2015.
Discussions identified what has worked well, where there is still work to be done and suggested improvements to the system.
Positive changes identified included:
improved transparency in relation to the costs of service – 'consumers can better see where their money is going'
greater consumer empowerment and involvement of family in care and services
information has been centralised (but requires further simplification)
consumers are better able to direct care
RAS and ACAT assessments are working and the standardised tool and My Aged Care are good but could benefit from improved follow up with consumers and carers.
Key areas for further development included:
the streamlining of systems and processes for ACAT and RAS assessments, referrals and the intersections between different care types
consumer awareness of available options through different channels needs to be built
there is a need for the system to ensure equity of access and services
assessment and availability of services does not yet meet the needs of CALD, Aboriginal and Torres Strait Islander peoples and other special needs consumers, particularly those based in rural and remote locations.
The department, service providers and assessors were given a rich set of ideas from consumers and carers on areas to improve. We will work together to develop short, medium and long term solutions to the issues raised.
Source: Department of Health
[contentblock id=1 img=gcb.png]