Eligibility criteria for dementia-commissioned services expanded
&gt
Eligibility criteria for dementia-commissioned services expanded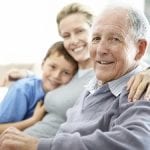 Last year SNPHN commissioned two local dementia services designed to support patients being discharged from hospital stay at home safely. They aim to reduce the likelihood of admission or re-admission to hospital.
The two service providers are KinCare with the Remember Me program, and Just Better Care with the Stay At Home program.
Please note that the eligibility criteria for these two services has now been expanded to include patients who:
Have suspected or diagnosed dementia
A chronic or complex health condition
Is not receiving adequate support, and

Would significantly benefit from post-discharge follow-up at home within 24 hours
Would significantly benefit from short-term follow-up support

Are not currently enrolled in TACP/TRANSPAC
Exhibit other characteristics to be agreed
For more information on these services and others SNPHN has commissioned, please click here.