&gt
About
&gt
Our Councils
Our Councils
Sydney North Primary Health Network (SNPHN) is one of 31 Primary Health Networks which have been established by the Australian Government with the key objectives of:
Increasing the efficiency and effectiveness of medical services for patients, particularly those at risk of poor health outcomes;
Improving coordination of care to ensure patients receive the right care in the right place at the right time.
Clinical Council
The Sydney North Clinical Council will assist the Sydney North Primary Health Network (SNPHN) to develop local strategies to improve the operation of the healthcare system for people in the Sydney North region. The Council will focus on facilitating effective, person-centred primary healthcare to improve the overall health of our population and reduce avoidable hospital presentations.
The Clinical Council will provide guidance to the SNPHN Board on clinical issues relevant to primary care to:
Support local primary care providers to improve peoples' outcomes and experience with the healthcare system;
Evaluate and identify inefficiencies and optimise the use of existing services and resources; and
Purchase or co-commission new services and propose strategies for redesign or reinvestment.
It will work in partnership via the appropriate stakeholder engagement to achieve these aims.
Membership
All members of the Clinical Council practice within or work with the community within the SNPHN catchment.
The Sydney North Clinical Council includes 12 members with experience working within one or more of the following disciplines:
General Practice
Allied Health
Primary Care Nursing
NSLHD Clinical Council
Specialist Medical Care
Aboriginal Health
Private Health Industry
Private Hospitals
Board Members – the Council has two SNPHN Board members, one of which Chairs the Council and is required to report to the SNPHN Board.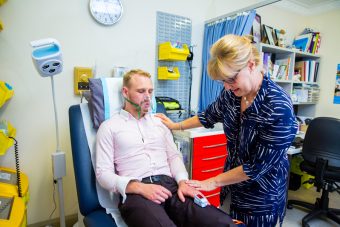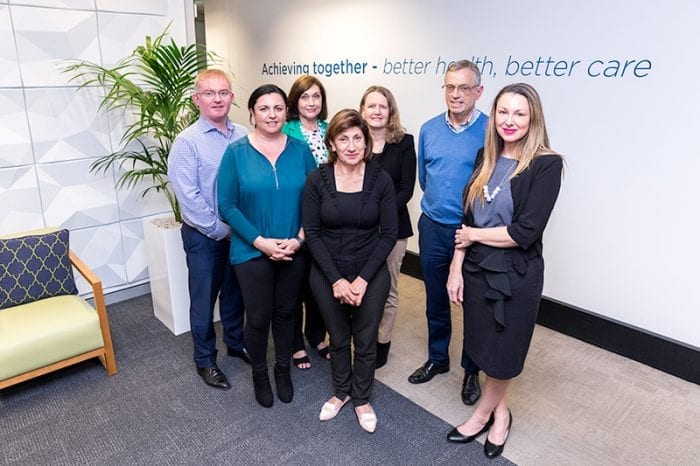 Responsibilities of the Clinical Council
Contribute to the SNPHN Population Needs Assessment process and provide input to assist in determining local health priorities.
Contribute to the development of a regional health strategy.
Develop local strategies to address National Health Priorities.
Identify strengths, weaknesses, opportunities and areas for improvement within the current primary/acute healthcare interface and advise on local strategies to improve integrated care
Oversee the development of local clinical pathways.
Advise on the data sharing requirements between primary care and other sectors to improve the quality, efficiency and continuity of care.
Advise on the development of innovative services and/or implementation of new models of care.
Support the development of approaches to build capacity, capability, quality and safety in primary care.
Advise on strategies to maintain engagement with local primary care providers.
Identify and advise on opportunities for relevant research partnerships.
Click here for the SNPHN Clinical Council Terms of Reference. 
Community Council
The SNPHN Community Council has broad representation across the following sectors – Aged Care, CALD, Youth, Aboriginal, Disability, Law, Community & Family Health, Chronic Disease, Workforce Health, Mental Health, Carers, Governance, Veterans Health and Homelessness.
Comprising of ten members representing diverse communities, health priorities and perspectives, the Council has provided consultation and feedback on:
The PHNs Activity Plan.
HealthPathways and Community HealthPathways.
Digital self-management tools.
The Mental Health Review.
The After Hours marketing strategy to reach culturally and linguistically diverse as well as mainstream communities.
Local Coordinated Networks.
The Council is a highly engaged, inspired group of people committed to ensuring that appropriate healthcare services are provided where needed to achieve the best outcomes for people and their families in the region.
Community Council members represent numerous community groups, raise public concerns in response to primary care, are healthcare advocates and champions, and provide vital information and resources back into the local community.
SNPHN Community Council representatives have participated on panels co-designing the following care and service areas:
Mental Health
Aged Care
Aboriginal Health
Alcohol and Other Drugs
Information has been shared across communities and with the PHN for further dissemination to our constituency regarding screening programs (breast screening, prostate, early childhood checks); services available to support vulnerable populations; home care packages; peer mentoring; disability services and the next steps to address NDIS changes; anxiety disorders; homelessness programs and services; LGBTQI community needs; and the engagement of culturally diverse populations.
The Community Council has also engaged in new initiatives to build health literacy, improve community health outcomes and wellbeing, and deliver evidence based early intervention strategies that address risk factors from SNAPO (Smoking, Nutrition, Alcohol, Physical Activity, and Obesity). This initiative was catalysed by a discussion at the Community Council on the impact of sugar on chronic illness, mental illness, diabetes, obesity, pregnancy and family health and wellbeing. The Community and Clinical Councils have meet jointly this year and will continue to work collaboratively to support proactive engagement concerning critical issues impacting on Northern Sydney communities in the Primary Health Network, and alignment regarding SNPHN priorities and activities. The enduring driver of the Community Council is to ensure that the Sydney North Primary Health Network comprehensively address the diverse population health needs of Northern Sydney.
For more information about the SNPHN Community Council click here for the Terms of Reference.
Your Voice
The Sydney North Primary Health Network (SNPHN) Community Council will give the community an important voice in local healthcare. Individual members of the community will work together, and in tandem with SNPHN Clinical Council (GP and Health Professional led), to achieve better health outcomes for the people of Northern Sydney.
Together the two Councils will help inform the SNPHN Board and Management on local health needs, priorities and gaps, and to help shape local services and programs.
The Community Council will focus on facilitating effective, person-centred primary healthcare to improve the overall health of our population and to reduce avoidable hospital presentations.